Hopkinson House is located in one of the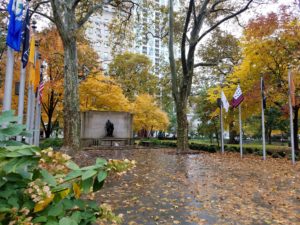 most active, interesting and diverse downtowns in the United States. From our front door, many of the city's finest museums, cultural institutions, theaters and restaurants are only a short walk away.
For more information on what is going on in our area, both locally and regionally, the links below may provide what you are looking for: whether it's entertaining out-of-town guests, understanding the issues facing our area neighborhoods, seeing an art exhibit or catching the latest play.
Regional and Area Events
Greater Philadelphia Tourism
UWISHUNU Philadelphia
Center City District
Greater Philadelphia Cultural Alliance
Local Civic Associations
Society Hill Civic Association
Washington Square West Civic Association
Queen Village Neighbors Association
Museums and Attractions
Return to top