CLASSES IN THE SOLARIUM
For Hopkinson House residents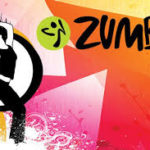 ZUMBA WITH JULIE
Saturdays at 11:15 a.m.
Come join neighborhood Zumba instructor Julie on Saturdays at 11:15 a.m. in the Solarium. Details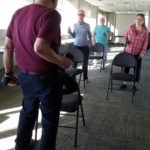 EXERCISE WITH NORMAN YANOVITZ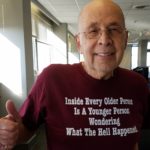 Tuesdays and Thursdays, 10:15 – 11:00 a.m.
This long-standing class is for strength, balance, and more.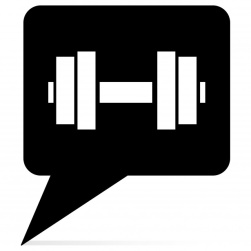 STRENGTH & CONDITIONING CLASS
Days and times vary — see schedule below.
If you are looking to diversify your workout, increase morale, AND have fun, then come join our workout program with a certified personal trainer, Chloe Tennekon. Not only will you be working with others who share similar goals, but you'll get to experience the motivation and originality that comes with working with a trainer.
Classes are open to Hopkinson House residents and take place in the Solarium. First class is complimentary. If you plan to attend, first call, text, or email Pat Ma to confirm schedule is accurate: (215) 901 4972 or
Thursday, 1/9 – 6:30 pm
Tuesday, 1/14 – 6:30 pm
Thursday, 1/16 – 6:30 pm
Tuesday, 1/21 – 6:30 pm
Tuesday, 1/28 – 6:30 pm
Thursday, 1/30 – 6:30 pm
WASHINGTON SQUARE CITIZENS' LEAGUE
Washington Square Citizens' League is a nonpartisan, not-for-profit educational organization dedicated to motivating Hopkinson House residents to become engaged in the political and social processes of the day. Founded in 1996, Washington Square Citizens' League offers an array of activities, including informative programs and regular meetings organized around interest groups. Annual dues for membership are $10 per person or $20 per couple. The membership year is July 1 – June 30. WSCL Membership Form. Please contact for more information.
WSCL Evening Speaker Series
Monthly evening programs in the Hopkinson House Solarium feature local movers and shakers, who have included Governor Ed Rendell, Philadelphia Inquirer columnists, government officials, and political candidates. Events offer the opportunity to meet-and-greet over refreshments before the program and Q&As. All Hopkinson House residents and their guests are welcome.
February 12 (Wednesday), 7:30 p.m. Concha Alborg, author of MY MOTHER, THAT STRANGER – Letters from the Spanish Civil War. Based on her parents' wartime correspondence, Dr. Alborg's unique memoir illuminates the contrasting burdens of family life in the Spanish Republican capital and a soldier's life on the war front. Hear how the daughter of a well-known scholar discovered more than 800 long-lost letters and her mother's passion and complexity in Franco's Spain. Refreshments, 7:00 p.m.
WSCL Discussion Groups
Topical discussion sessions take place on selected Monday afternoons and evenings in the Hopkinson House Solarium. Knowledgeable Hopkinson House residents lead the discussions and provide printed reading material. Please pick up the handout at the front desk a week in advance. Materials will no longer be delivered to individual apartments.
January 27 (Monday), 7:30 p.m. "If demography is destiny, then where exactly are we headed?" Discussion Leader: David Kurkowski
February 3 (Monday), 7:30 p.m. "Don't let the door hit you on the way out." Acceptance of the job loss culture in America: how did it happen and what can we do about it? Discussion Leader: Curt Johnson
WSCL Reel Discussion
Film-goers meet monthly to discuss a critically acclaimed film with social and/or political themes of interest to members. The Sunday sessions begin at 4:00 p.m. in the Hopkinson House upper Solarium. Group members receive a ballot on the Tuesday before the meeting, and the group's selected film is announced by Thursday morning. Watch for dates beginning in January 2020.
WSCL Book Discussion
Sessions are held every four to eight weeks on Sundays at 4:00 p.m. for about an hour in Roy Bernat's Apt. #2803.
February 16 (Sunday), 4:00 p.m., "Elmer Gantry" by Sinclair Lewis
WSCL Theatergoers
Next meeting date TBA in 2020